Class of '64 Sixtieth Birthday Celebration.
---
Saturday night, October 7, 2006, and the STHS Class of '64 (at least those who attended) and friends celebrate the big SIX OH to benefit the Downtown Daily Break Soup Kitchen.
Webmistress's note: For the most part, Jim has provided me only with first names as a test for classmates who did not attend. Diabolical, huh?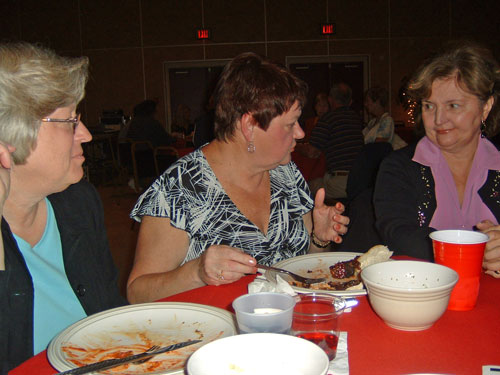 First we eat! Just in case you were wondering what Pat had for dinner...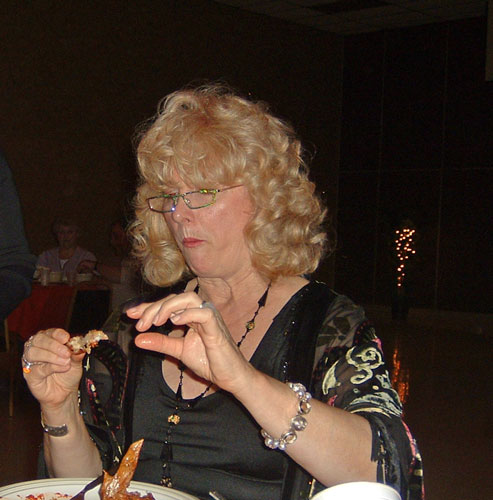 ...and Cathy.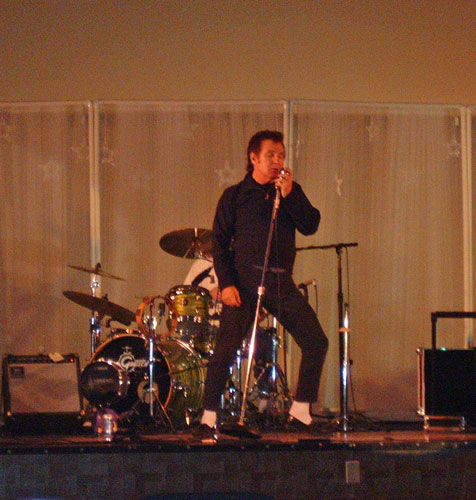 Rick Clare and Pentagon bring back the 50s.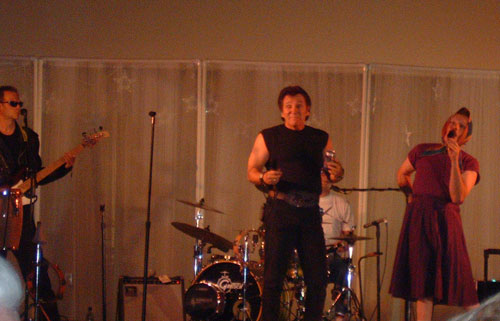 On the left, the all male band's lead female vocal.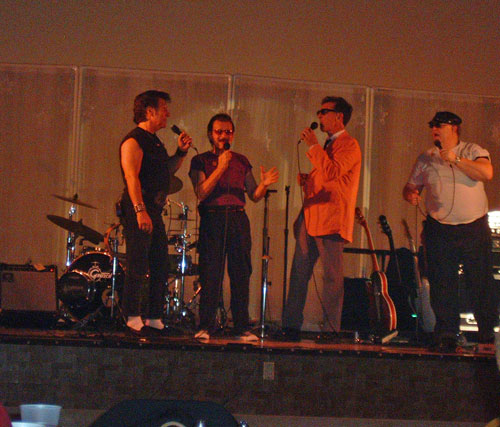 Jim Colestock, Class of '62, at center mike, cleverly disguised with glasses and long hair.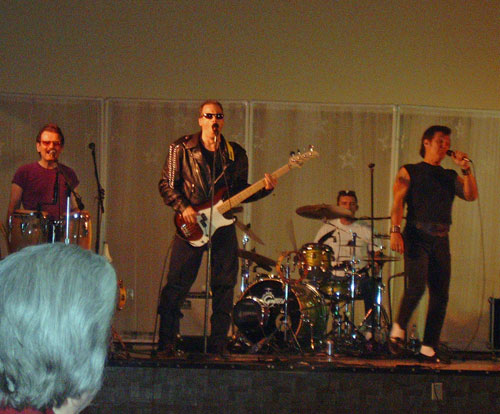 Guest appearance by The Terminator.
Click here for more partying with the class of '64.
Return to the STHS subsite home page