Those Golden Days of Yesteryear!
---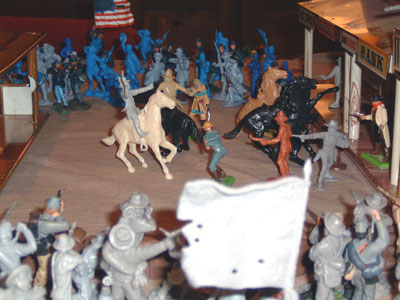 Bad day for a bank robbery.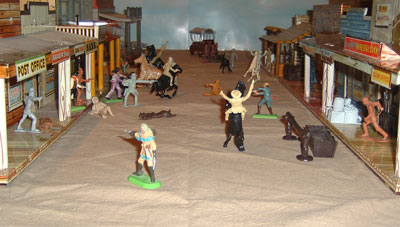 Okay, this one appears to have a better chance of success.
The western town shootout. One of the highpoints of childhood in the 50s...
er...well, for the boys at least.
Louis Marx at his best.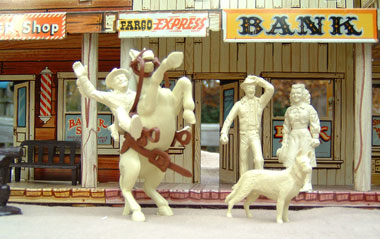 Roy, Trigger, Bullet, Dale and Pat...not necessary in that order.
Back to the Miniature Worlds top page.