Mobsters, molls, racketeers, stooges, flat-foots and G-men.
---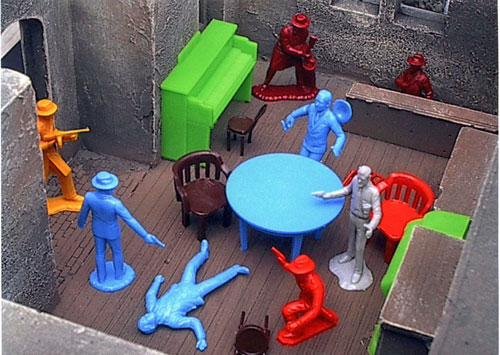 A difference of opinion quickly resolved. And they say men tend to hide their emotions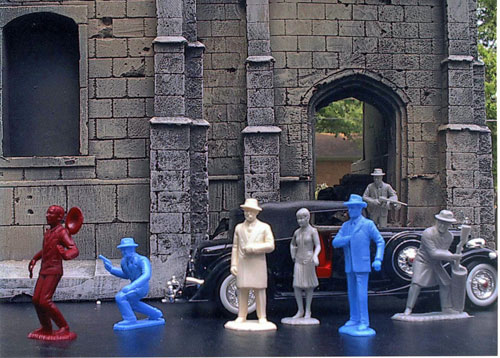 Big Al and his moll viewing some free street entertainment.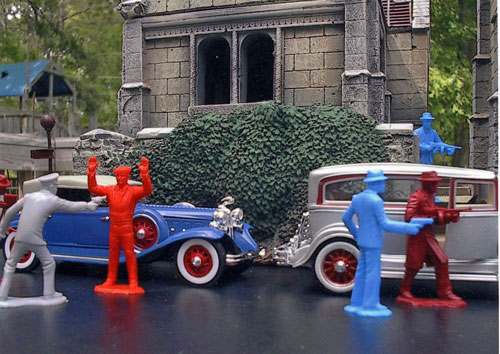 Here's one city where they're serious about illegal parking.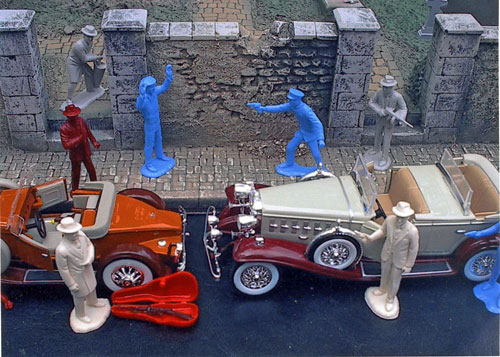 "Hey, who put the tommy gun in my violin case?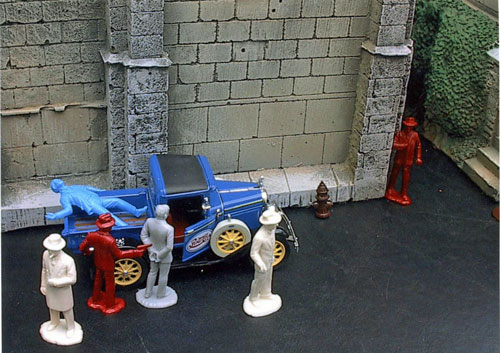 Taking a "stiff" and his associate for "a ride."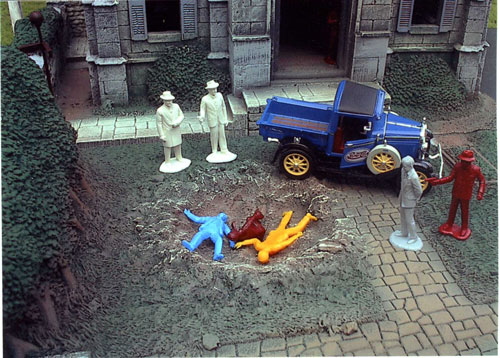 Room for one more.
Back to the Miniature Worlds top page.